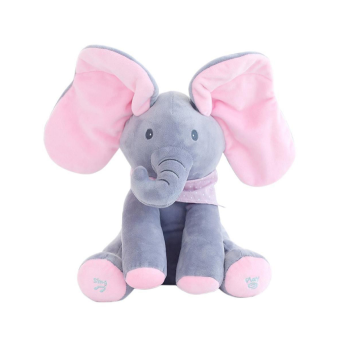 Peek-A-Boo Plush Set
"Peek a boo. I see you." Our plush set brings a play-along elephant and bear plush for hours of entertainment and fun for little ones.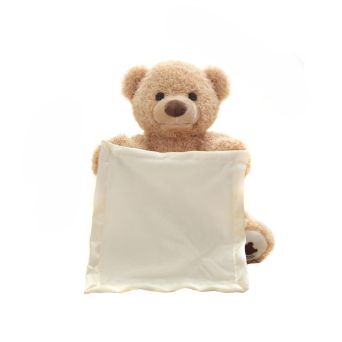 The king of the jungle
Soft + ready to play
Our Peek-A-Boo Elephant Toy is the big guy of exotic lands far away, but cuddly and sweet in toy form for your little child. Our elephant friend does two things: press the left foot to play an interactive game of peek-a-boo; press the right foot to hear the song "Do Your Ears Hang Low" in a cute child's voice. During both play modes, the elephant's ears move and flap, like the elephant has come to life: it's sure to delight your little one for hours of fun.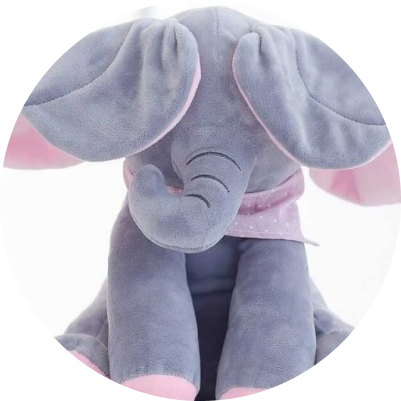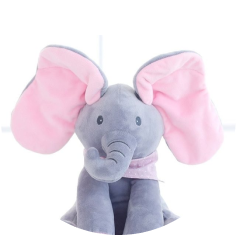 The prince of the forest
He's ready for a nap…
and a game
Because one big animal isn't enough right? Let your child feel even greater security with our super-soft Peek-a-Boo Bear Toy that's ready to play peek-a-boo with his own warm, satin-detailed blanket. This made-from-polyester toy means ultra-soft hugging and touch, and it recites six phrases while moving his arms up and down to hide from your kid with its little blanket. Your kid will never be bored with this new best friend.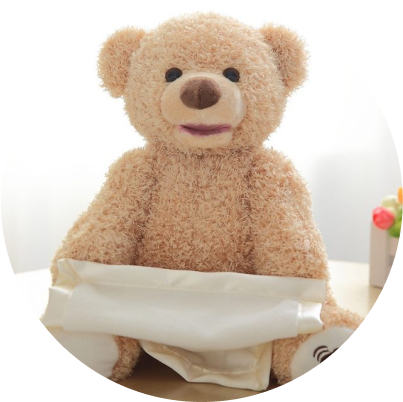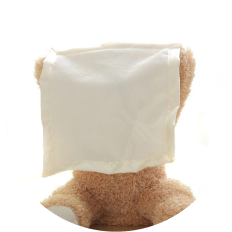 The best
friends club
Watch your child interact with joy with our Peek-A-Boo Elephant Toy and Peek-a-Boo Bear Toy for creative make-believe fun. He/she will be entertained for hours with two big (but cuddly) hug buddies.