Elephant & Hamster Pack
Two fun additions meet
Two talkative friends team up for a surprising toy duo.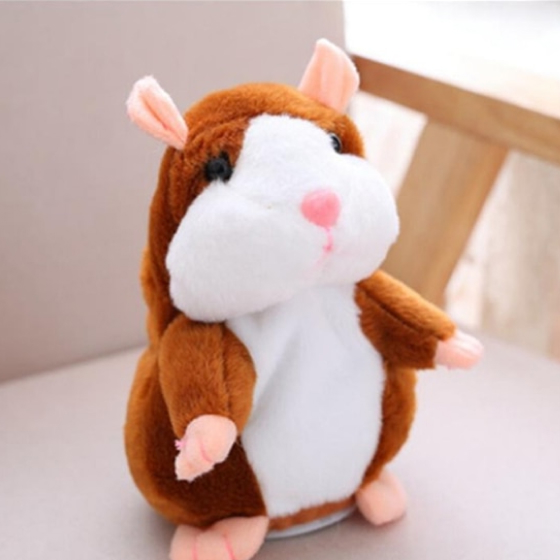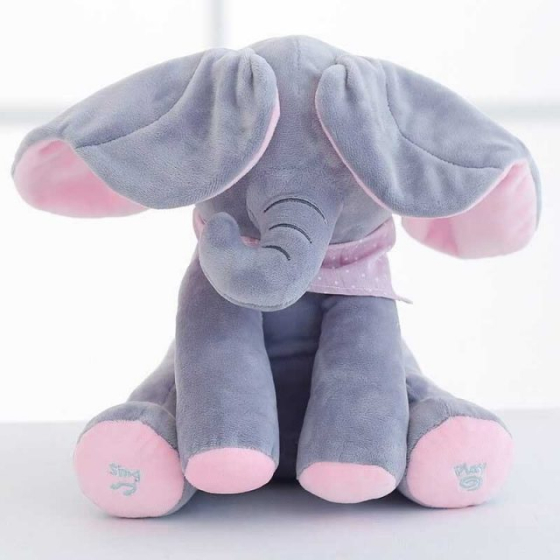 Repeat after me
Let your child's verbal and physical skills grow with this second conversation partner. Our Talking Hamster Plush Toy bobbles its head as it uses its built-in recording device to record whatever your child says to it. In playback, the hamster plays its recording in a high-pitched voice, for endless amusement and laughter. Each hamster measures 3.5 x 3.5 x 6 inches, so your kid can take his or her new talking buddy anywhere, from the bedroom to living room to the backyard.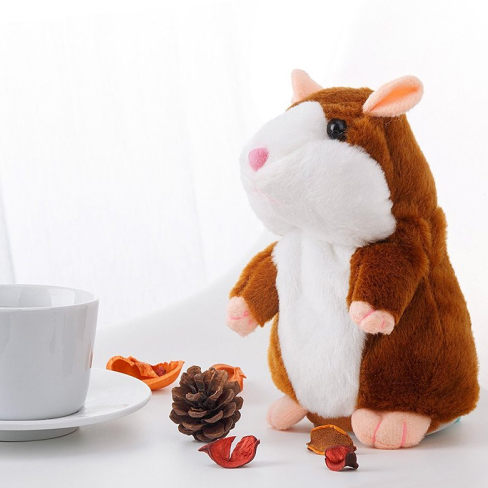 Let's get to know
each other
Our Peek-A-Boo Elephant Toy is the big guy of exotic lands far away, but cuddly and sweet in toy form for your little child. Our elephant friend does two things: press the left foot to play an interactive game of peek-a-boo; press the right foot to hear the song "Do Your Ears Hang Low" in a cute child's voice. During both play modes, the elephant's ears move and flap, like the elephant, has come to life: it's sure to delight your little one for hours of fun, and can become a great interactive companion to your child.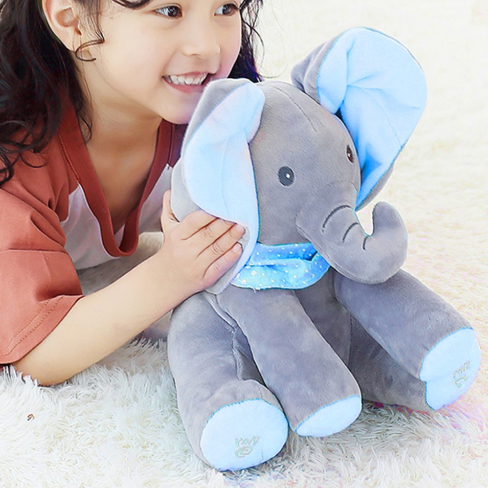 Hug and talk
all-day
Our Elephant & Hamster Pack brings two very different but very fun creatures into any kid's toy collection. One hide-and-seek elephant brings interactive, engaging fun while another voice-recording toy brings laughter and wonder. Both toys speak and engage with your child for developing learning skills. This gift pack is perfect for babies and young children.